Rapid Prototyping Molding for Robot
Robot is an intelligent machine that can work semi autonomously or fully autonomously. The earliest robot in history can be seen in the puppet robot created by the craftsman ordered by Emperor Yang of the Sui Dynasty according to the image of Liu Yu. It has mechanisms and has the ability to sit, rise, worship and fall.

Robots have the basic characteristics of perception, decision-making and execution. They can assist or even replace human beings to complete dangerous, heavy and complex work, improve work efficiency and quality, serve human life, and expand or extend human activities and capabilities.

In 2021, the research team in the United States created a kind of alien robot (xenobots 3.0) that can reproduce itself for the first time in history.
Fabrication:
---
We combine sheet metal manufacturing, CNC machining, injection molding process to manufacture the entire instrument frame structure.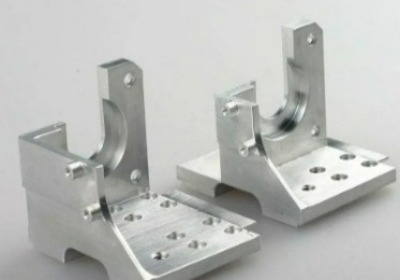 Material:
ABS, one of the most commonly used materials for the production of robot shells.
FRP is also commonly used in shell production.
Our Mission:

Industrial robot production in factories can solve many problems in safety production, which will become the mainstream. We will strive to improve the machining accuracy to produce more sophisticated robots and realize industrial automation as soon as possible.

Industrial robot:

Industrial robot is a multi joint manipulator or multi degree of freedom machine device widely used in the industrial field. It has certain automaticity and can realize various industrial processing and manufacturing functions by relying on its own power energy and control ability. Industrial robots are widely used in electronic, logistics, chemical and other industrial fields.

Finish:

We usually meet customers' requirements for appearance by powder coat, paint, anodize, etc. After these surface treatments, the robot shell has the characteristics of scratch resistance, anodize resistance and corrosion resistance, and will not change color with the passage of time.



Advantage of GT-PROTO CNC machining
---
We have many years experience in CNC machining.

We have advanced process and inspection equipment and regular investment in leading-edge equipment.

We can participate in and assist customers from the initial product design and development to the entire stage of mold making and product production and delivery.

We provide a perfect project Management System.

We provide innovative solutions based on varied industry experience.